SARA
Sara is a native SFV Angeleno and has been studying and practicing yoga for over 10 years -- completing her RYT200 teacher training with Yoga Works Westlake Village.
Sara's classes are equal parts Soul and Spunk. Weaving alignment-focused asana, breath-centered movement, and yogic philosophy magically together with a playful and eclectic playlist leaving your mind, body, and spirit completely nourished and revived.
Sara is the founder of Wolf Rabbit Yoga in Ventura, California, a music-themed, all-levels Vinyasa flow class accompanied by a different music genre each month. She is also part of the Wild Women Project, a non-profit organization that uses animal therapy to aid at-risk youth. And on top of all that, she teaches goat yoga!!! Word on the street is that she just might be bringing the first animal play yoga class to the Plum! Kitty Yoga anyone??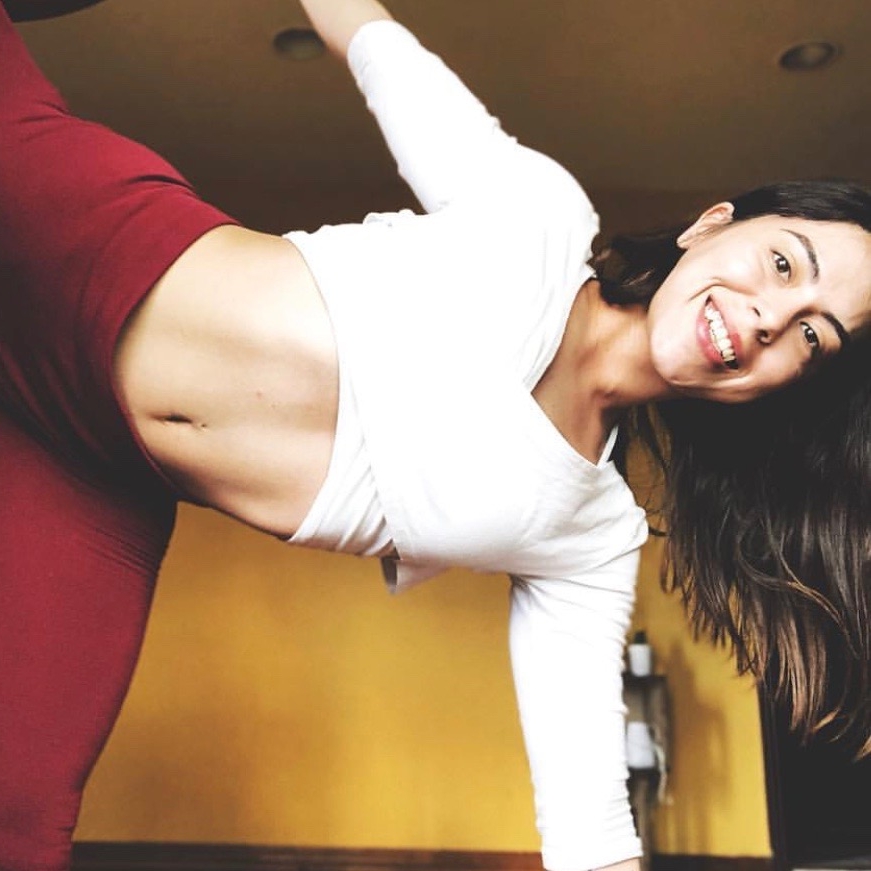 Cynthia
Cynthia was born and raised in the San Fernando Valley. Upon finishing High School, she knew she needed an outlet from the stressful new phase in her life -- something to keep her feeling alive, and not a slave to the real world. Then, she discovered Yoga. Through yoga, she found a deeper meaning in life and began changing her bad habits, discovering how much peace she can find with yoga -- on and off the mat. Realizing that it is more than just a "workout," but a way of living.
Cynthia has been practicing yoga for six years now, and in 2016, she traveled to Costa Rica devoting a full month to learning and practicing her new passion. She is passionate about helping others thrive in life by nourishing their mind, body, and soul through yoga, and bringing its benefits to everyone -- no matter who they are.
When not on her mat, Cynthia is helping others build a better lifestyle through nutrition and healthier eating habits. During her free time, you may find her on the beach enjoying the sunshine, or watching Netflix with her boyfriend and boxer puppy, Nala.
GITANA
Originally from the San Fernando Valley, Gitana has traveled extensively, living in eight different countries integrating various holistic modalities, movement art practices, bodywork therapies, spiritual disciplines, and healing techniques into her integrative coaching practice and teaching methodology. She is dedicated to the facilitation of each individual's personal growth and integrative health.
Gitana has been practicing movement arts and yoga for over 20 years. In 2002 she completed her Pilates certification, in 2009 completing 100 hours with Kali Ray Tri Yoga, and most recently continuing her 200 hours training with Electric Soul Yoga in 2018. She finds movement arts and Yoga to be profoundly healing in the communication between physical body and heart wisdom, as well as an anchor for deep renewal.
Gitana's classes are creative, restorative, strengthening, and healing. Using music as a portal, her approach to all movement practices is innovative and interdisciplinary. She infuses discipline and practice with spirited warmth, joy, and deep caring.
ALEYNA
Passionate. Playful. Peaceful.
Aleyna embodies all three of these beautiful qualities and brings them into her classes. Her passion and love of yoga began while leaving behind an unfulfilling career in real estate and setting out on a spiritual pilgrimage overseas where she was forever transformed. Returning with a deep hunger for meaning and purpose in life, she dove into every yoga teacher training and workshop she could find, eventually committing to teaching full time.
When she is not on her mat, she is actively engaged in fighting for human and animal rights. And we are so blessed to have her as part of our Plum tribe.
NANCY
Nancy is a certified Yoga teacher who has been teaching yoga for over 10 years. She is passionate about connecting her students to the physical, mental, and emotional aspects of yoga.
Nancy was first inspired by the practice in 2004 when she took her first public yoga class. Having always been an active person, she was seeking a form of exercise that was easy on the joints. However, that first class taught her so much more — to further explore the mind/body/breath connection.
Nancy has a strong commitment to alignment, and focuses on several important principles: being present, controlling the breath, and being aware of who we are, how we feel, and what we want to accomplish.
Her classes offer various options to accommodate all skill levels while still challenging the body.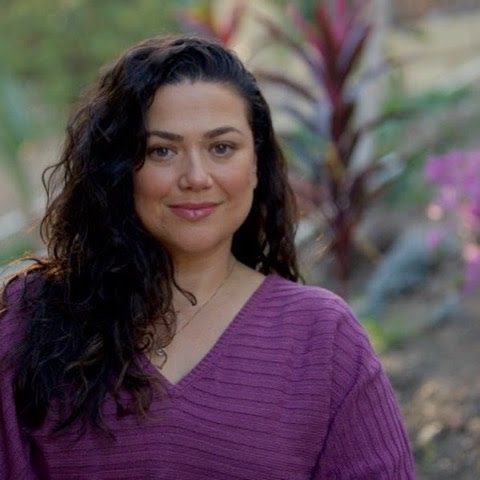 ANDREANA
Andreana is a Licensed Esthetician who has studied and practiced skin therapy for over 10 years. Once an educator for the International Dermal Institute and a former Consultant for TEI Spa Beauty, she is now a practicing skin therapist in the San Fernando Valley.
In her years in the skin care and beauty industry, she has gained knowledge and hands-on experience on how to treat the skin on all levels. From holistic healing to medical and science based treatments, she has seen and practiced it all. Andreana's chosen skin therapy method is taking both a holistic and science based approach to treating, healing, and respecting our skin. Working with her clients to develop a skin care regimen that will create results.
She is also a Reiki Practitioner and a Gua-Sha Face Sculptor that incorporates these eastern practices into her therapeutic skin care treatments. Outside of the treatment room, Andreana is a wife and a mother of 2 who loves hiking, yoga, and traveling with her family.